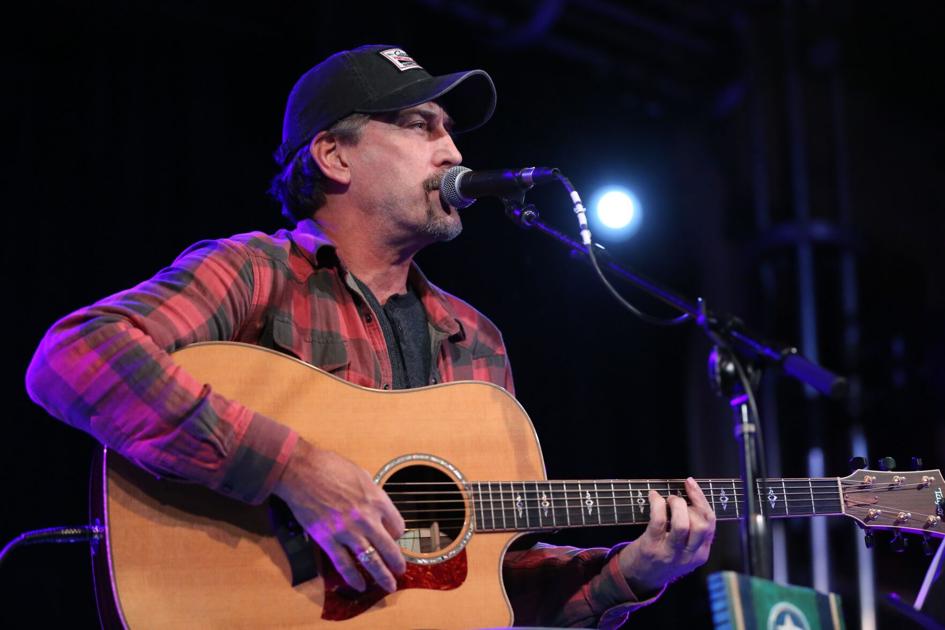 Nashville Lights main artists named | Local News
[ad_1]
With less than three weeks to go before the annual Nashville Lights concert, the organizers have just announced the main acts.
Nashville headliners Jeff Stevens, Mark Nesler and Brice Long will join the two local bands and the three Texas bands.
This year's Nashville Lights concert kicks off at 5:30 p.m. on October 21 at the Cleburne Conference Center.
Now in its ninth year, Nashville Lights brings together the cream of Texas and the crop of Nashville country and western singers / songwriters to the Cleburne stage. The musicians not only perform their iconic songs, many of which have become hits for nationally renowned artists, but also share the stories behind their creation.
Stevens, over the past three decades, has written and produced over 35 number one country hits. The Academy of Country Music recently awarded Stevens the Album of the Decade award for Luke Bryan's "Crash My Party" album.
"Stevens is one of the biggest names we've had in Nashville Lights history," said event organizer Peter Svendsen. "He and Luke Bryan have written and produced several albums together and he's worked with a host of other big names. This year is going to be a really special night with him at hand.
Stevens earned his stripes performing in rowdy bars and flatbed trailer stages in West Virginia before achieving his first two songwriting hits in 1984.
"[My songs] were mailed to anyone in Nashville who would accept a tape, "Stevens said.
With his band, Jeff Stevens and the Bullets, Stevens signed to Atlantic Records in 1986 upon arriving in Nashville and through tours, videos, and national television appearances, he achieved critical and fan success.
In the early 1990s, Stevens returned to writing, writing John Anderson's "I Fell in the Water" and Alabama's No. 1 hit, "Reckless." Stevens then signed pencil strokes for George Strait, Tim McGraw, Bryan and others, several of whom topped the table.
The Country Music Hall of Fame recently recognized Stevens for his Master of Music program.
"Brice and Mark have also written several huge hits and having these three guys on stage in Cleburne is going to make an amazing and wonderful night at the Nashville Lights this year," Svendsen said.
Hailing from Buna, Texas, Nesler describes his songwriting as "honest and heartfelt country songs in the minds of all country music greats with a special emphasis on contemporary sound today."
Nesler toured with his own band until 1995 when he started playing guitar for RCA recording artist Tracy Byrd. Nesler continued to grow as a writer and performer while touring with Byrd and recorded his own album in 1997 for Asylum Records.
Nesler went on to write hits for Strait, McGraw, Darryl Worley, Aaron Tippin and others. Nesler's song, "Just to See You Smile," provided McGraw with a 6-week run to the top of the charts. In 2010, one of Nesler's songs was selected as the title song for the movie "Country Strong".
Nesler has also written hits for Billy Currington, Keith Urban, Bucky Covinton, and Josh Turner.
Hailing from Kopkinsville, Ky., Long has enjoyed success during his 25 years in the music business, including # 1 hits from Jon Pardi, Gary Allan, Randy Houser and Casey James. Brice has also written for Garth Brooks, Hank Williams Jr., Reba McEntire, Trace Adkins, Gretchen Wilson and a laundry list of other big country stars.
Although not present this year, an autographed guitar by Luke Combs is among the items auctioned at the concert.
"It's a big deal," Svendsen said. "Luke is one of the hottest rising stars right now. He was ACM and CMA Male Vocalist of the Year.
It's about giving back and benefiting local people, Svendsen said.
"The music is always great," Svendsen said. "But best and most importantly, Nashville Lights is for a good cause, our students."
Funds raised by Nashville Lights benefit the Cleburne Education Foundation, which in turn supports teachers and students at Cleburne ISD through grants.
[ad_2]