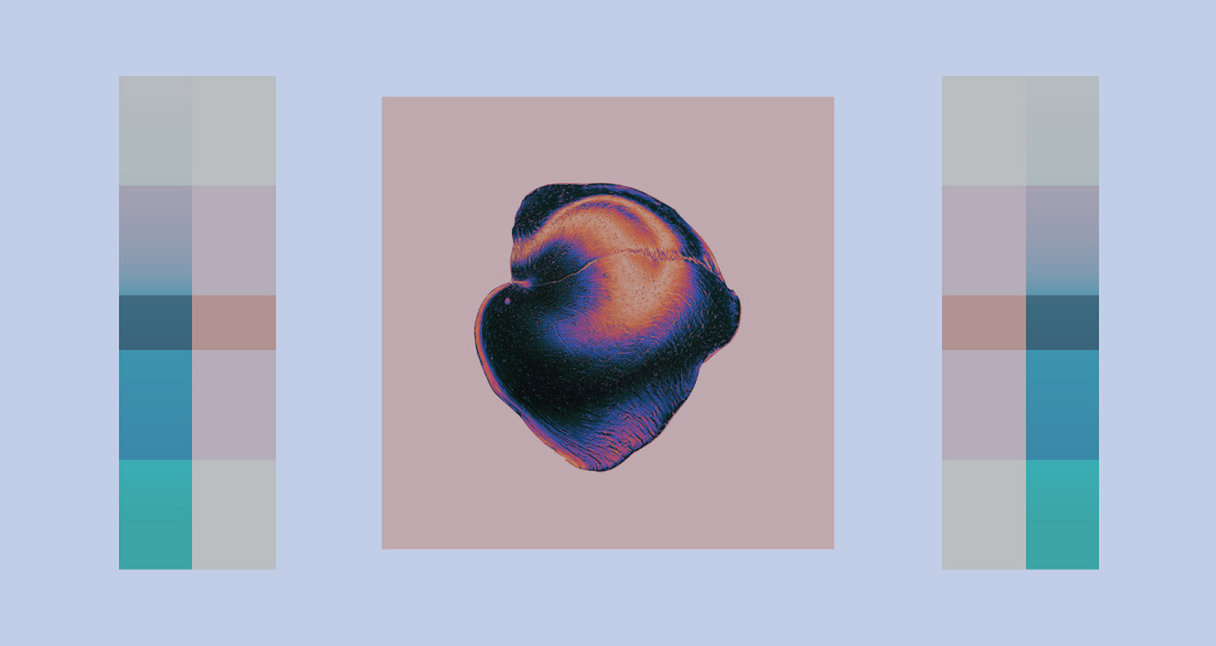 The best atmosphere on Bandcamp: July 2021
BETTER ATMOSPHERE

The best atmosphere on Bandcamp: July 2021
By Arielle Gordon 06 August 2021

There is an unusually high number of collaborations on the best ambient records of this long, hot July. For some, it reflects closeness, like when William Tyler and Luke Schneider set their record in the forced intimacy of a pandemic quarantine. For others, like the transatlantic partnership of Requiem and Simon McCorry, their collaboration is only possible thanks to advances in remote recording technology. These records also often explore the discords of duality as their potential harmonies. But the records all reflect a compromise, whether it's between Tyler's guitar and Schneider's pedal steel, or between the past and present nature that Hollie Kenniff calls home.
William Tyler and Luke Schneider
Understand

Understand is a conversation between two guitarists from Nashville about their unique approaches to the instrument. William Tyler, who recently composed the austere Americana soundtrack to Kelly Reichhardt's film First cow, uses his guitar to layer liveliness and momentum on cosmic backdrops. Luke Schneider, who has become a pedal steel whisperer for artists like Margo Price and Caitlin Rose, treats his Push / Pull steel pedal guitar like a one-piece orchestra, carving alien life forms out of from his prolonged moans. The two guitars often seem to lead in turn: On "The Witness Tree", the steel pedal twists and develops around Tyler's repetitive, almost meditative chord progression. "No Trouble" reverses their roles, Schneider's slides undulate while Tyler's fretwork adds dynamism. Recorded in one session during the first pandemic lockdowns, Understand is a radiant and soft disc.
Hollie kenniff
The silent drift

Canadian-American guitarist and singer Hollie Kenniff does sultry shoegaze and shimmering electropop with her husband Keith as Mint Julep, but in her solo work she works in a silent meditative mode. The silent drift, a sequel to her solo debut in 2019 Dawn that gathers, is rooted in nature: "Four Sides of the Forest" uses synths and a guitar to slowly build a dense forest around Kenniff's light voice. Drawing on the deep tones of the drone, dreamy pop harmonies and the luminous tranquility of the new age, Kenniff evokes the forests, lakes and rivers of his past and present surroundings with zen patience.
Requiem & Simon McCorry
Critical; Mass

In the expert hands of Simon McCorry, the cello begins to resemble a wind instrument. The low, quivering bow strokes are reminiscent of a French horn or didgeridoo, a haunted beacon transmitted from space. On Critical; Mass, he collaborates with the American duo Requiem (Tristan Welch and Douglas Kallmeyer) to create a balanced record, both dreamy and disturbing. Kallmeyer, who has worked as a production sound engineer for a number of notable artists and venues, adds echoing bass loops, with Welch's courageous guitar layered to guide the rhythm. Kallmeyer's experience with the clumsiest engineer in the business is evident here: the three recorded and mastered the album with a demanding vision; each staccato string and synth melody is rendered individually while fitting together into a larger whole.
Lauge & Perry Frank
Selvascapes

Henrik Laugesen knows how to create a mood. As a creator of ambient mixes for platforms like Spotify, the Danish composer brings songs together in bands like "Future Chillscapes" and "Goa Trancescapes". But his work with Sardinian producer Francesco Perra, who stars as Perry Frank, allays fears that his algorithmically-minded playlists will seep into his music. Selvascapes is from another world and a little dangerous; if it was a playlist it might be "Mysterious Forestscapes". "Undergrowth", with its radiant synths and anxious strings, gives the impression of watching a solar eclipse. The textured sound design of "Clearing" resembles a scene from Jeff Vandermeer's sci-fi horror novel "Annihilation," the crushing of leaves underfoot and the brush of trees against machetes providing an irregular sense of rhythm . There isn't quite a clear resolution on a closer "Tundra", but the mismatch seems appropriate for a pending record.
Nadia struiwigh
Pax Aurora

Dutch producer and DJ Nadia Struiwigh performs with an arsenal of live analog synthesizers. Surrounded by buttons and patches, it looks a bit like a captain at the controls of a ship, guiding the frequencies towards a common melody. On Pax Aurora, his second outing of 2021 (a surprise extended stay in Sydney, Australia due to Covid restrictions gave him seemingly endless time to record), Struiwigh takes his compositions away from the dance floor here, mixing washed-out synths, low drones and the wandering vocal sample in the minds of Boards of Canada and Stars of The Lid.
Francis M.Gri
Stille




. 00:10 / 00:58
Swiss-born Italian composer Francis M. Gri uses the guitar as a seasoning on Stille, sprinkling delicate finger-chosen melodies over his songs to add depth. A meditation on the isolation and uncertainty of the end of last year, Stille seems fragmented indeed – the piano chords compliment his guitar while remaining totally separate. Disparate and wordless vocal counterparts drift in and out of his compositions; a chirped synth on "Part 4" is particularly striking, its odd frequency contrasting with the searing, reverberating guitar. The result is a contemplative album without ever becoming complacent.