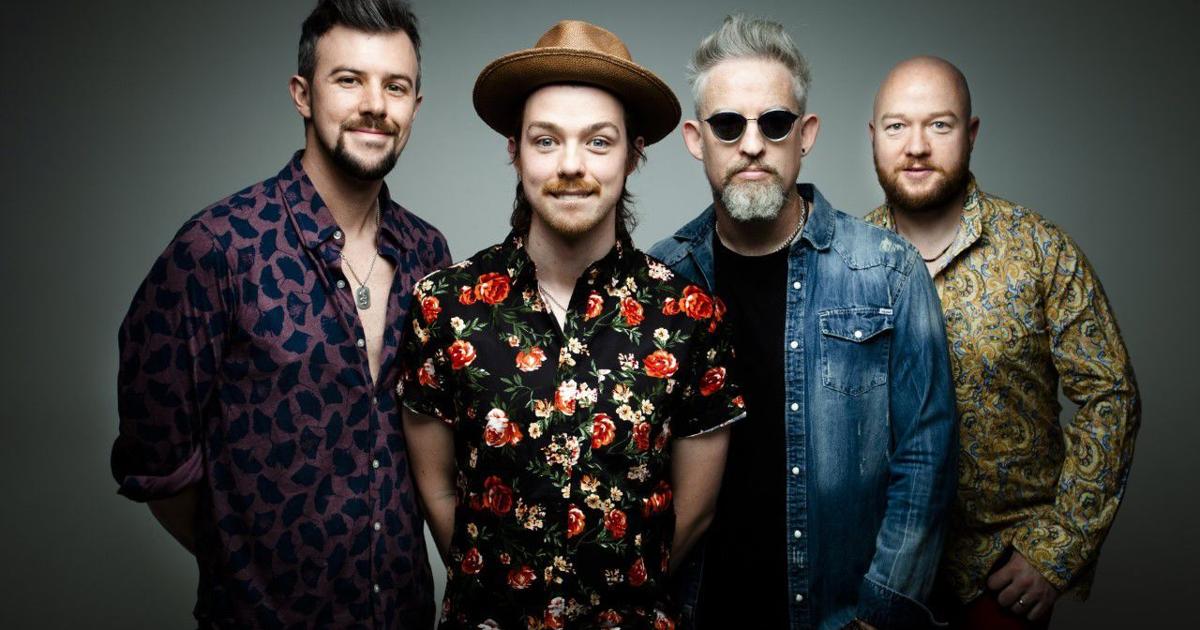 We Banjo 3: Not a trio, but an energetic 'Celtgrass' quartet | Vermont Arts
Irish band We Banjo 3 make their second visit to the Barre Opera House for a concert on Saturday January 22 at 7:30 p.m. We last saw the Galway-based quartet in March 2017 and were impressed with their energy, musicianship and creative approach. to Irish/American music.
Don't be put off by "Banjo 3" – these musicians play a variety of string instruments, including fiddle, mandolin, guitar and yes, banjo. There are enough banjo jokes to fill a substantial book. And normally, if you tell someone that a band with three banjo players is coming to town, they might look at you with a hint of derision or head for the hills. But these musicians should be appreciated for their unique approach to Irish music.
Over 10 years of recording, starting with 2012's debut album 'Roots of The Banjo Tree', which won the band the Irish Times Traditional Music Album of the Year award, We Banjo 3 has shown that it has its roots firmly planted on both sides. of the Atlantic. They are excellent interpreters of Irish music and, also, excellent interpreters of music with Appalachian accents and bluegrass.
The band's sixth CD "Roots To Rise Live" of 2019 debuted at No. 1 on Billboard's Bluegrass Albums chart. Songlines Magazine reviewed it saying, "This album from Celtgrass pioneers, We Banjo 3, weaves its way through a roller coaster set colliding with their native Galway heritage with generous helpings of searing bluegrass and a revealing nod to pop music." WB3 made history as the only Irish band to hold two top 5 chart positions simultaneously.
WB3's recordings show a band that can seamlessly join the shared and varied traditions of Americana, bluegrass and Celtic music, adding their own pop-sensitive songcraft to the mix. What you'll hear at the gig is a lot of banjo, but it's not a riot of banjos, or a herd or any other banjo-related annoyance. The banjo here, the tenor variety, a four-stringed instrument played with a pick, is a melodic engine.
What we hear are traditional ensembles composed of Irish and Appalachian melodies. The group succeeded in interweaving the traditions of an ethnic group, the Irish, which developed on both sides of the Atlantic Ocean and made it the vector of a very successful musical approach. The Chieftains used this approach on their early 2000s album, "Down The Old Plank Road," but it was only a one-time trial. We Banjo 3 incorporates American music into its core sound.
If we're in a hurry for a more definitive description, we could describe We Banjo 3 as taking a big pinch of Irish lore, mixed in with a similar portion of American heritage, poured in with a lot of innovation, and then blending in strong hues of Appalachian heritage, while adding dazzling musical talent and dexterity. One way to describe the style is "Irish bluegrass" or perhaps "Celtgrass".
We Banjo 3 features two sets of brothers, Enda and Fergal Scahill and Martin and David Howley. These relatively young artists have already racked up a list of impressive awards and appearances.
Enda Scahill has recorded with Grammy winner Ricky Skaggs, guest with The Chieftains, toured with Frankie Gavin, The Brock McGuire Band and Stockton's Wing. He is a banjo magician, a leading author on Irish banjo techniques, and recorded a groundbreaking solo album "Pick It Up", Irish Times Album of the Year, "Humdinger" with Paul Brock and "Green Grass Blue Grass" with The Brock McGuire Band, recorded in Nashville.
Enda's brother, Fergal, is a multi-instrumentalist and one of the most renowned fiddlers in Irish music. He has performed and recorded with Kevin Crawford, Martin O'Connor and The Brock McGuire Band.
Martin Howley is a seven-time All-Ireland Banjo Champion. He was the first Irish banjo player to play at the Grand Ol' Opry in Nashville. He toured with the Brock McGuire Band and performed extensively across Europe and the United States.
David Howley is the singer and multi-instrumentalist of the group. He plays banjo, guitar and mandolin, and provides the rhythm section.
We Banjo 3 will heat up the opera with its energetic performances. This is an opportunity to warm up a cold January evening.